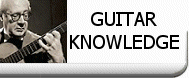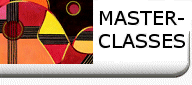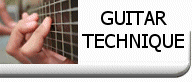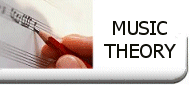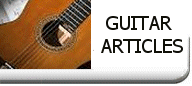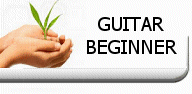 Renato Bellucci plays CHACONNE
Copyright © 2000
10 Masterworks:
Price: US$ 21



レナート・ベルッチの演奏と指導:
J.S.バッハ,シャコンヌ BWV 1004
CHACONNE

J.S.Bach, Chaconne BWV 1004

会員Fコチラへ

レナート・ベルッチ奏する
シャコンヌニ短調
高解度 13.71 MB mp3
(会員のみ)

J.S.バッハ- 無伴奏ヴァイオリン・パルティータ第2番シャコンヌの解説
BBC 3の好意により (会員のみ)
...and the "All-time Greatest composer" Oscar goes to.....Johannes Sebastian Bach !!! Bach is the real reason I decided to remain an interpreter and not feel the urge to become a composer. I had to be at least partly responsible to keep his work alive. In Bach's work we find the highest and most precious virtues of a human being: Faith, work, love and passion illuminated by the greatest genius who knew exactly where he was coming from and where he wanted to go: Heaven. The most lovable thing about the man is that if an Oscar had really been handed out to him he would have certainly replaced the plaque's inscription with one saying D.O.G.(Deus Omnis Gloria).
It took 49 years and the effort of 12 countries and 23 royal patrons to gather and publish the complete corpus of Bach's surviving works.
"Those of us who admire Bach and his work the most find in his work perfect unity and balance of emotional subtlety and depth with an awesome, unrivaled depth of technical means and architecture by which they are achieved. While Bach's work can and should be admired for its unmatched beauty and emotional power alone, careful study reveals a use of complex, formal, technical means and structures from which Bach brings forth that height of human feelings in a way that reveals the workings of one of the supreme intellects of all time."
Copyright © Bernard S. Greenberg
I personally feel blessed for belonging to the same profession as J.S.Bach. My greatest admiration for the man, was triggered by a small pocket book maestro Abel Carlevaro landed to me. It was to become the only book I read in one day. It was Bach's life seen through his wife's diary. It was her diary actually. That moment when you were struck by the greatness of a normal life mixed with the greatest musical genius humanity had ever known or would ever know since...unforgettable. The greatness of a normal life, its eternal meaning...
The daily anecdotes told by Anna Magdalena simply make you a part of the man's life. The man was... A MAN !! He was happy, at times sad, even desperate. He had a Faith, a passion. He got angry and at times he was afraid...he smoked the pipe and actually wrote poems to it... Anna survived Johannes 10 years and died in a poorhouse. She never regretted her life with him. Johannes never fancied to be the greatest...he was simply one more Bach to become a musician (7 generations of Bachs had already included 50 cantors, organists and town musicians). He wanted to do his job "as well as he knew how..." . Wow...what a sentence ! as well as he knew how....It struck me like a vision. "That" was "all" I had to do to be like the man I admired the most...do my job as well as I knew how....
Brahms' music is beautiful but I think that his greatest life achievement was to revive Bach' figure for all the future generations. He was quoted saying "The two greatest events of my lifetime are the founding of the German Empire and the completion of the Bach Gesellschaft's publications". We know what happened to the first... but the second is definitely the one Empire where the sun never sets....

Bach's World
バッハ作曲無伴奏ヴァイオリン・パルティータ第二番BWV1004よりシャコンヌ
Bach's most important instrumental works belong to the six years period 1717-1723 when he was conductor of the court orchestra in Cothen. The Well Tempered Clavier works also belong to this period along with the Inventions. The Chaconne was the most daring work from this period and probably one of humanity's highest musical accomplishments.
The chaconne is a special type of continuous Theme and Variations where a somewhat short subject (normally 4 measures) is relentlessly repeated and varied. The total sixty variations are built on a descending ground bass: D, C#, Bb, A. It is a slow dance in simple triple meter (Bach's compositions were all in triple time, as a reminder of his love for the Holy Trinity), often in a minor key. It uses the rhythm of a Saraband (an antique Spanish dance) . All of Bach´s Divine genius and musical mastery are found in the Chaconne and "no other composer has ever composed such a gigantic masterpiece". It is only logic to venture in saying that no other composer will ever equal it. "It is a triumph of spirit over matter" Philipp Spitta, Bach scholar.

The theme occurs at the very beginning in the first four measures, and recurs ( in the form of a subject) every four measures throughout the composition. Due to the harmonic rhythm, the tempo must be fairly slow. "Segovia's transcription and performance is superb, with the guitar allowing for a deep bass, one octave lower than written, so that the music is enhanced in its majesty". The performer needs to be aware of the transformations of the basic four-note subject (D, C#, Bb, A). Not only does the subject repeat almost relentlessly, but Bach restated and transformed it in many versions, in sixteenth and eighth notes, and the performer should be aware that these segments divide the music into basic statements. This approach also helps the performer learn the piece since it allows for many "micro-pieces" to be played one after the other. Abel Carlevaro's "Masterclass" series on the Chaconne is the best arrangement and fingering you can get your hands on. It is published by Chantarelle and I had the privilege of sharing with the great Uruguayan maestro several fingering possibilities. The piece can adapt to any player and the music allows for many fingering possibilities. Remember that Carlevaro's approach to fingering, as opposed to Segovia's, was open for "discussion" and the Master would always say..."whatever works best for you"....

"The chaconne clearly represents that humans have an incredible capacity for elaboration and variation. Anyone who can speak on a topic for fifteen minutes without running out of ideas and without repeating himself will understand what an epic human landmark the chaconne in Dm is. Its "topic", is the D, C#, Bb, A chord progression."

Bach Creates upon this for nearly fifteen minutes without repeating himself and without loosing our attention! The chaconne is a technical piece illustrating not only the ingenuity and perfection of tools (violin/piano/guitar/orchestra), but the capacity of the human body to use them in skillful ways. This work is the most difficult piece of music of all time and on any instrument...it requires incredible musicianship as well as technical mastery of the instrument. The chaconne is a feelingful work that explores the full range of human emotions. It is as if, in spite of economical means and technical wizardry, Bach still gets under our skins and into our hearts.

"The Chaconne is the most wonderful, unfathomable pieces of music. On one stave, for a small instrument, the man writes a whole world of the deepest thoughts and most powerful feelings. If I imagined that I could have created, even conceived the piece, I am quite certain that the excess of excitement and earth shattering experience would have driven me out of my mind." Johannes Brahms

This gigantic piece is arguably the greatest set of variations for any instrument ever written. It has been transcribed on to virtually every instrument capable of retaining its rich harmony and stands on its own as a Spanish dance in slow triple time. Much of the attraction of its brooding beauty has been from the 16th century onwards. The only other variations that comes even close to its perfection are the Goldberg variations (Glenn Gould renders this masterpiece fully on the piano) . Had Bach only written these two works, he would still be considered the greatest composer who ever lived.

The work is often performed separate to the other dances in the Partita and consists of 31 variations. It builds up to a climax with the epicenter being the middle section in the comparative key of D major. The original score remains today in Bach's handwriting and it provides an invaluable reference to understanding the composer's musical intentions.

The Chaconne as been performed and recorded by numerous musicians. Leopold Stokowsky´s orchestral arrangement is perhaps Bach´s dream come true...being one of the few musicians who ever recorded the piece on guitar, is no doubt my dream come true.